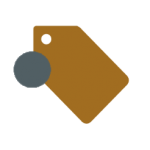 Be more effective, increase your efficiency and improve your customer's experience by using the best IT solutions for your retail business. We deliver high-performance, industry-leading hardware and software solutions designed to help you succeed and deliver on your brand promises.

Retail IT Support
We can provide you with managed IT support services for your retail business. That includes the delivery of our outsourced help desk support, onsite support, and network monitoring, ensuring that your retail business is operational when you need it to be.
Retail Help Desk IT Support
We know how difficult, as a retailer it is to keep on top of and manage your various different systems in order to meet your customer's expectations. A single failure in a single system can have a massive impact on your retail business and that can affect your credibility. We can provide you with the peace of mind that you need through the provision of an effective IT support help desk service that is always available when you need us. Our team of experienced and knowledgeable engineers is ready to solve all of your retail IT issues, be that hardware (including EPoS), software, or connectivity. That allows you to focus on providing your retail customers with the best possible service and a positive experience. That positive shopping experience helps you keep those customers and helps your build your retail brand.
Retail Onsite IT Support
Our onsite engineers are available:
To respond quickly to your IT issues that can not be solved remotely
To conduct proactive IT support visits on a regular basis
To help you as and when you need an onsite IT support resource
To give you IT cover at peak periods
Retail Network Monitoring
We have the ability and the experienced people needed to monitor all aspects of your retail network. Our team constantly scans your network to identify points of concern or failures and that allows us to act quickly and fix issues before they become business affecting.
Retail Internet Access and Connectivity
Your retail business relies on secure and effective internet access and connectivity to run all of your vital systems, such as your point of sale (PoS), inventory management, employee management, loyalty programs, online sales, etc. With such a reliance on your access to the internet, it is important that you partner with an experienced and responsive provider for your ongoing retail business needs.
Retail Data Storage
As a retail business, you have access to a huge volume of data. You have your customer data, product data, and data relating to your various retail channels. All of that data needs to be stored effectively in order to be analyzed, reported on, and responded to in a timely fashion. Data in retail brings with it a great number of challenges. That includes the sheer volume of data available to you, the speed and variability of that data, as well as having reliable, secure, and cost-effective systems and processes in place to analyze and report on your data.
Retail Cloud Computing
Adopting cloud computing for your retail business allows you to deliver a seamless customer experience at every touchpoint while providing you with a solid platform that is designed for growth. Our highly available, highly secure cloud options allow you to deliver business agility and reduce your costs, all while maintaining security and enhancing your business processes.
Retail Point of Sale (PoS) Support
A vital part of any successful retail PoS solution is the underlying infrastructure and team that you need to have in place to support it. That is especially true as a point of sale solutions are becoming even more intelligent and capable, meaning that they are even more important to your operations and your ultimate success.
Retail Compliance
We understand how vital compliance is for your retail business, as without the accreditation it makes trading virtually impossible, especially at a time when most of your customers choose to pay by card. We will use the knowledge and experience gained working with our range of retail customers to quickly help you achieve your compliance needs, putting the required systems and processes in place for you to remain compliant.
Retail WiFi
Providing reliable public WiFi in your retail outlets can help you improve your footfall, increase your existing customer satisfaction, help you build a loyal following, and provide you with a valuable tool to reach your visitors. With the evolution of multi-channel shopping, your customers will want to read product reviews and compare prices before they will make a purchase.
Retail New Shop Openings
Opening a new shop on time and within budget is incredibly hard to accomplish. There is so much to organize and bring together, with many trades needed on site before you are fully operational. We will use the experience built up working with retail organizations opening new shops throughout the US to help you roll out the IT Infrastructure that you need. We handle everything for you, from your connectivity to your local network, WiFi, hardware, and software.
Retail IT Supply Service
We can provide your retail business with all of your IT supply requirements, including hardware, software, and connectivity, allowing you to focus fully on your strategic objectives and activities. You get the right equipment for your needs, sourced quickly and priced competitively, all backed up by an experienced team who can advise, design, deploy, manage and optimize your setup both now and in the future.