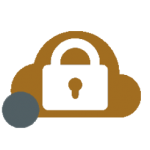 The fully managed private cloud provides you with a proven, secure, and uncontested cloud infrastructure service. You will enjoy all of the benefits of cloud computing on a dedicated platform with enhanced business security, all managed on your behalf. Our private cloud service provides you with all of the flexibility of public cloud providers while providing you with that extra level of security knowing that your data is stored in our secure data centers.
Benefits of using private cloud services:
The service is available at a fixed price, so you can safely predict your monthly expenditure.
You have the ability to quickly flex up and down depending on your needs.
You enjoy a relationship with a single supplier providing you with a robust SLA.
You benefit from receiving a proven, full end-to-end service.
Your costs are lowered as you no longer have to manage a diverse IT estate.
You enjoy consolidated and modernized infrastructure and applications.
You get guaranteed high availability, supported by our directly employed, support and network monitoring team.
You benefit from built-in disaster recovery and business continuity.
You will also benefit from our policy of continual improvement, ensuring that your IT services are always hosted in highly advanced and resilient data centers.