Disaster Recovery Services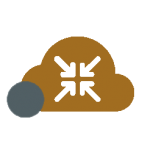 Our cloud disaster recovery and business continuity service is a cost-effective way of reliably recovering your business-critical applications and data in the event of a disaster. The use of our cloud disaster recovery Service will speed up your recovery time, lower your risk and lower your capital expenditure, while still providing you with an enterprise-class, secure and flexible service.
If your plans are fragmented, untested, or unworkable, our cloud disaster recovery Service can quickly reduce your exposure to risk. You will then be able to keep your business connected to your key stakeholders, including your clients, suppliers, and employees during a system failure, with us ensuring the secure availability of your mission-critical applications having replicated your environment in our robust cloud infrastructure.
Benefits of cloud disaster recovery service:
Benefit from a secure, available, and flexible enterprise-class service.
Enjoy a complete end-to-end service to ensure that your key data and applications are restored quickly and effectively.
Our secure data centers give you peace of mind knowing that your data is in safe hands.
Avoid having to invest in costly dedicated infrastructure, while also being able to benefit from a simple, flexible model.
Scale up or down to match your requirements at any particular time.
We offer complete support and network monitoring from our service team, providing you with a fully-managed recovery service for your critical services.