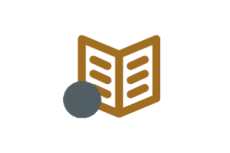 We can help you if you don't have in-house technical experts, or provide you with a solution for your entire educational establishment, becoming your single source for all of your IT requirements both now and in the future.

Our IT solutions for education include:
Impartial advice and road-map creation
Complete support and monitoring
Managed wireless, LAN, and WAN solutions
Managed hardware, software procurement, and licensing management
Private cloud services and managed application hosting
With new cloud-based IT systems in place, teachers can instruct students virtually, students can collaborate with each other, administrators can monitor performance and parents can track the progress of their children, all from different locations using different devices. This new way of working can have significant cost implications for educational establishments, with a great strain being put on existing IT infrastructure in schools, academies, colleges, and universities. Our resilient, secure and scalable IT solutions for education can help facilitate learning, instruction, collaboration, and administration using any suitably connected device, all delivered with a predictable, transparent, and manageable pricing model and leading service level agreements. By having an effective IT system in place, you can attract the best teachers and provide the best resources to your learners, especially as there is now an expectation that all learners are exposed to and can embrace technology for their benefit. Let us help you make the right decisions for your education IT needs.