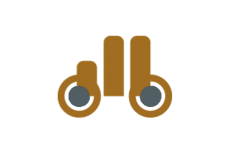 Our data center migration service is designed to move you into or between data center environments within an agreed time frame, on budget, and with no impact on your operations. Our experienced and knowledgeable technical teamwork to a defined plan to ensure that your complex migration is a complete success. Your data center migration may be driven by a recent merger or acquisition, a desire to drive more efficiency in your business, or when you feel that your existing data center is no longer fit for purpose. The cost of failure when things go wrong is high, so it makes sense to go ahead with an expert hand who can help deliver you with a new, flexible and secure way of computing.
Benefits of data center migration service:
Get access to a highly skilled team with a great deal of experience and a proven track record.
Your migration will be a success, with all risks identified and mitigated.
We provide full documentation, including contingency planning and precision scheduling for time-critical activities.
Benefit from a completely transformed operating environment that will positively impact every area of your organization.
By migrating into our data center, or by migrating between data centers, you can benefit from upgraded hardware, software, and systems, you can release much-needed storage space, save money and decrease your energy consumption.