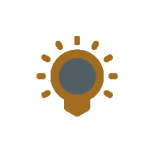 IT is the backbone that underpins your entire business. We have the skills, experience, and ability to provide you with a robust business continuity plan to protect you and get you operational again should you experience an uncontrolled outage. Our business continuity solutions are designed to help you keep your business secure and running.
Our business continuity services cover:
Data replication
Email archiving
Onsite data backup
Cloud backup
Data restoration
Disaster recovery
Disaster recovery for virtualized environments
From initial business continuity and disaster recovery planning to implementation, migration, testing, and on-going management, our engineering team will work with you to help ensure that you are fully prepared for the worst. Our business continuity service comes with leading service level agreements which helps to reduce your risk due to system downtime and helping to ensure that you are always compliant with industry best practice.
Benefits of our business continuity service:
Business continuity planning helps identify areas of risk as well as areas of opportunity while providing an in-depth report about your operations.
You can maintain the continuity of your operations and ensure consistent service delivery.
You build customer trust and confidence as you continue to deliver that consistent reliable business service.
You can ensure your business continuity gives you a competitive advantage, helping to preserve your brand value and reputation while meeting the mandatory compliance with regulatory requirements.