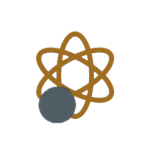 Our IT infrastructure services can help ensure that your infrastructure operations run as smoothly and reliably as possible. We can provide you with managed end-to-end IT Infrastructure services to help you optimize your return on your IT investment, reduce your costs, lower your risks and reduce the complexity of your systems, all while increasing your efficiency and competitiveness. We work closely with you to optimize the way that you use your IT infrastructure, implementing robust and integrated IT solutions using proven technology that is backed by our specialist technical expertise.
Our managed servers (both physical and virtual), managed data storage, managed backups, and managed disaster recovery options are all designed to perform and scale with ease while facilitating innovation and helping you with your future business planning.
Benefits of our IT infrastructure service:
You know that your business data is held in a stable and secure environment, available when you need it.
You have the added peace of mind knowing that your setup is monitored and defined by a guaranteed service level agreement.
You benefit from a single point of contact for all of your IT needs.
Your services are delivered in a clear and consistent manner, which ensures improved quality and service levels.
You get access to a team of fully accredited and highly-skilled engineers.
You enjoy reduced operating costs and predictable budgeting through virtualization, resource pooling, and automation.
With the right technology aligned to your business requirements, your users improve their productivity and are generally more satisfied.
We help reduce your carbon footprint.
We can help you design and implement a robust infrastructure that will enable your business and drive high performance to help meet your business objectives, providing true business value by balancing flexibility and cost.