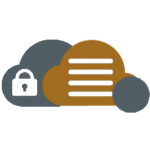 With our flexible and reliable hybrid cloud services, we can move your business into the cloud in a way that suits your specific business requirements. hybrid cloud allows you to distribute your data and services across multiple cloud services, with varying levels of security controls in place, optimizing your costs while providing appropriate access to your data assets.
A hybrid cloud approach gives organizations the best of both private and public cloud models by providing you with the flexibility to put different workloads and data where it makes the most sense, leveraging the benefits of each approach while addressing data security, governance, compliance, and budgetary challenges. Our hybrid cloud solutions cover your physical infrastructure, private cloud, and public cloud setup.
Benefits of using a hybrid cloud model:
Maximize your asset utilization, while enabling improved scalability.
Hybrid cloud computing can maximize your cost-efficiency and can lower your expenditure.
Balance your security, cost, and scaling requirements.
New functionality can be introduced quickly and more flexibly.
Keep control of your sensitive data in the private cloud element, ensuring complete compliance with your data rules.
The flexibility and control that our hybrid cloud solution provides allows you to be more agile, lowers your costs, and provides you with better business outcomes.